ABOUT LISA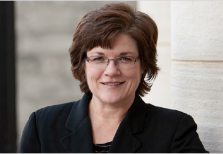 Lisa Broderick Thornton's practice areas include general estate planning, guardianship and conservatorship petitions, special needs trusts, and helping missionaries complete their legal documents before leaving home. Lisa was formerly a partner with Christensen Thornton, PLLC, where she helped hundreds with their estate planning and special needs planning. She was also formerly an associate with Streich Lang in Phoenix, Arizona, served a clerkship with Judge Norman H. Jackson at the Utah Court of Appeals, and was a staff attorney with the Federal District Court for eight years.
Lisa received her B.A. degree, cum laude, from Brigham Young University, and her J.D. degree, cum laude, from the J. Reuben Clark Law School at Brigham Young University, where she was a note and comment editor of the law review. She is a member of the Utah State Bar.
Lisa is currently the president of the Utah Prader-Willi Syndrome Association and sits on the Board of the National Prader-Willi Syndrome Association. She also serves on the Family Links Council for The Parent Center, a group assisting parents of children with disabilities throughout Utah. She formerly served on the Family to Family Board of the Utah Parent Center and also the Families Supporting Adoption Board of LDS Family Services.
Lisa enjoys reading a good book, winning a competitive tennis match, and spending time with her husband and five children. Lisa understands the joy and challenges of life with a special needs child. Her youngest daughter has Prader-Willi syndrome. Lisa has donated thousands of hours helping Utah families and the special children they love. Lisa is working with others to create colleges throughout Utah serving adults with intellectual disabilities.